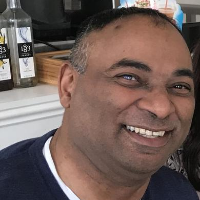 01634361245
07595219864
LinkedIn
Hey there! I'm Ralph, and I'm proud to be the Director/Owner of Medway Premier Homes. With a rich experience of over 30 years in the property industry, I've had the privilege of witnessing its ups and downs. Interestingly, it was a poor personal experience during the house buying process that initially sparked my desire to bring about positive change in the industry.
Throughout my journey, I've worked my way up from a junior negotiator to a branch manager in various offices of successful local agencies. Having spent considerable time in different parts of Medway and Gravesend, I have gained an in-depth understanding of these areas, which allows me to provide valuable insights to my clients.
In 2009, I took a leap of faith and started my own business. It was driven by my observation that there weren't many agencies in the local area solely focused on lettings. Since then, Medway Premier Homes has been thriving, and I take immense pride in what we've achieved.
As the Director, my primary focus lies in property management, which encompasses a wide range of responsibilities, such as overseeing repairs, conducting inspections, handling renewals, and managing all financial aspects. Additionally, I also run our block management arm, ensuring smooth operations for our clients.
When I'm not immersed in the property world, I'm a family man. I have two amazing boys, one of whom works alongside me, and the other has recently graduated from university. We cherish our roots, as our family hails from Mauritius, a beautiful island in the Indian Ocean. This heritage often grants us the opportunity to enjoy fantastic holidays.
One thing you should know about me is that I have a great sense of humor, and I absolutely love films that make me laugh. The old Eddie Murphy films hold a special place in my heart and never fail to brighten my day. On the sports front, I'm an avid supporter of Liverpool, and I tend to get really involved and passionate when watching them play.
Approachable and personal, that's the kind of atmosphere I strive to create when working with my clients. I believe in building strong relationships based on trust, open communication, and a genuine desire to fulfill their property needs. So, whether you're buying, selling, or looking for reliable property management, I'm here to guide you every step of the way. Let's make your property journey a remarkable one together!
---