Are you considering buying a property in the Medway Towns? If so, you're in the right place. This blog post will take you on a deep dive into the Medway Towns property market, revealing key insights and unlocking its potential.
The Medway Towns Property Market: A Snapshot
Ever wondered why Medway Towns is becoming a property hotspot? Let's delve into the numbers that tell the story.
In the past year alone, a total of 3,620 homes have been sold in Medway Towns. The average price achieved for different property types ranges from £174,704 for apartments to £517,112 for detached houses, with a price change per square foot ranging from 2.7% for flats within the last year to a whopping 97.5% for terrance houses over the last 10 years.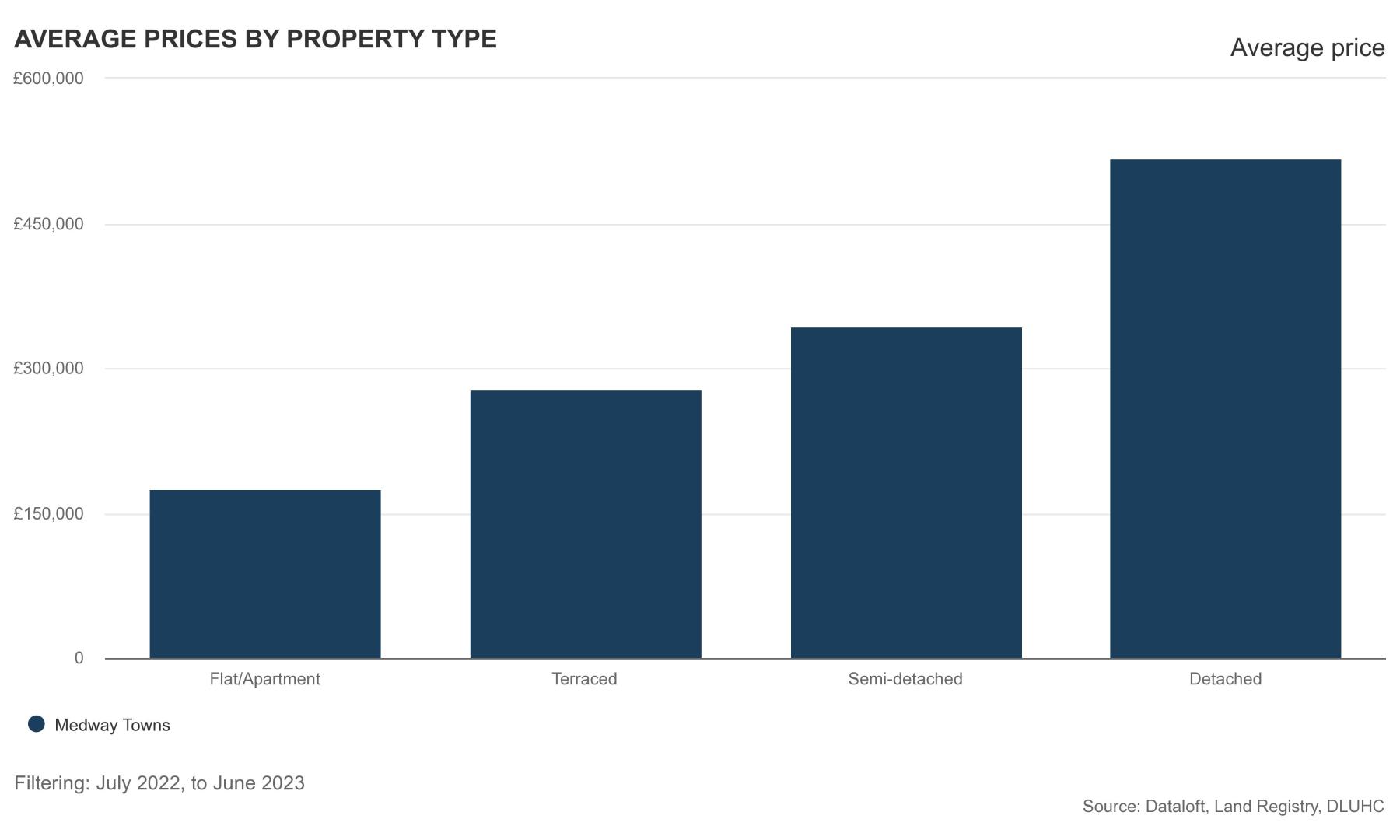 This vibrant property market is attracting people from London with the high speed train line helping reduce the time into London. Also since covid, with more people working from home there has been an increase of people moving out further to get more value for money.
Who's Living in Medway Towns? A Resident Profile
Understanding who lives in an area can give you a unique insight into the property market. Let's meet the residents of Medway Towns.
From single occupants (27%) to families (41%), couples (16%), and sharers (16%), the demographic diversity of Medway Towns is one of its greatest strengths. This diversity translates into a wide range of property types and investment opportunities, catering to different needs and preferences.
The Rental Market in Medway Towns: A Growing Sector
With a significant percentage of households in the private rented sector (20%), The Medway Towns presents a compelling case for property investors. Let's explore.
The rental market in Medway Towns is thriving, with an average rental price of £961 for flats and £1,143 for houses. The rent price change ranges from 11.1% over 1 year  to 30.7% over 5 years on a rent per square foot basis, reflecting the area's desirability and potential for a promising return on investment.
Property Prices in Medway Towns: An In-depth Analysis
Property prices are a key indicator of a market's health. Let's examine the price trends in Medway Towns and what they mean for you.
Over the last 12 months the average sales price in Medway Towns was £299,331. This is an increase of 7.4%. The total value of sales was £1,068,495,895.
13% of sales in the past 12 months were flats, achieving an average sales price of £174,704. Houses achieved an average price of £325,079.
The highest value recorded by the Land Registry over the past 12 months was £649,995 for a flat and £2,000,000 for a house.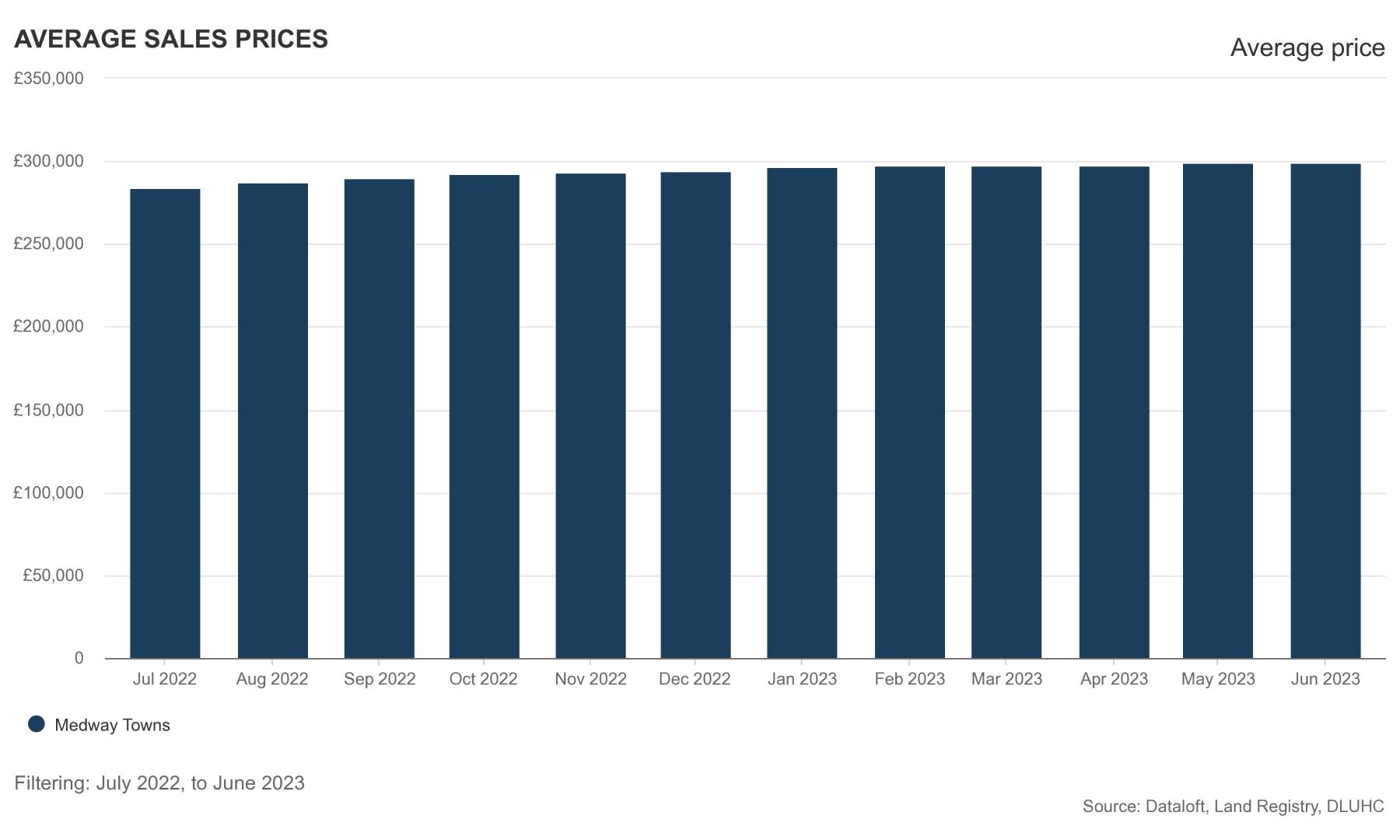 Within the news house prices are falling, Halifax released the latest figures recently which showed the annual change is 2.4% lower than last year and down 0.3% on the last month. The property market in Medway so far is not following the national trend yet!
However with amount of buyers starting to decrease due to high interest rates and affordability it is becoming increasing important to price your property correctly if you are looking to sell.