Our property investment of the month is this one bedroom apartment in The Boathouse, Ocean Drive. This property was one of the first apartment buildings built by Berkeley Homes.
Figures
It is currently on the market at offers in excess of £175,000, it has been on the market since August 2020 and it is on with Purple Property.
The rental market in this area is really strong with the average rent for a one bedroom apartment being £775.
This would give you a yield of 5.31% based on the purchase price of £175,000. Which is above the average yield in Gillingham.
The reason we picked this property is that the properties are very sought after and rent out very quickly. We know this as we have a number of properties on our books in the Berkeley development of Victory Pier.
Market Analysis
This property is one of the 4,897 flats that make up Gillingham, ME7. Of these, 735 are currently privately rented.
Our latest research tells us that 1 bedroom flats rent for an average price of £670 per calendar month. However as mentioned above in the Victory Pier development the average is higher than the rest of Gillingham this is due to the quality of the apartments and being on the river front.
In total, as of the 29th January 2021 there are currently 8 one bedroom flats for rent in Gillingham, ME7.
Overall, we have consistently found that the rental market for flats in this immediate area, that have been professionally marketed and strategically priced, has attracted strong tenants and remained buoyant throughout the past year.
Demographics of Gillingham
There are a total of 22,407 properties in Gillingham, ME7.
As of January, 2021 the population of the area is 49,850.
68% of these people are owner occupiers, while 15% are private tenants. The rest of the population is either too old or young to have their data available publicly, or they have elected to make it unavailable.
The most common age group of locals in the area is 26-35 years old.
56% of households have a mortgage, while 32% own their home outright and on average, households across Gillingham, ME7 have an income of £31,411.00.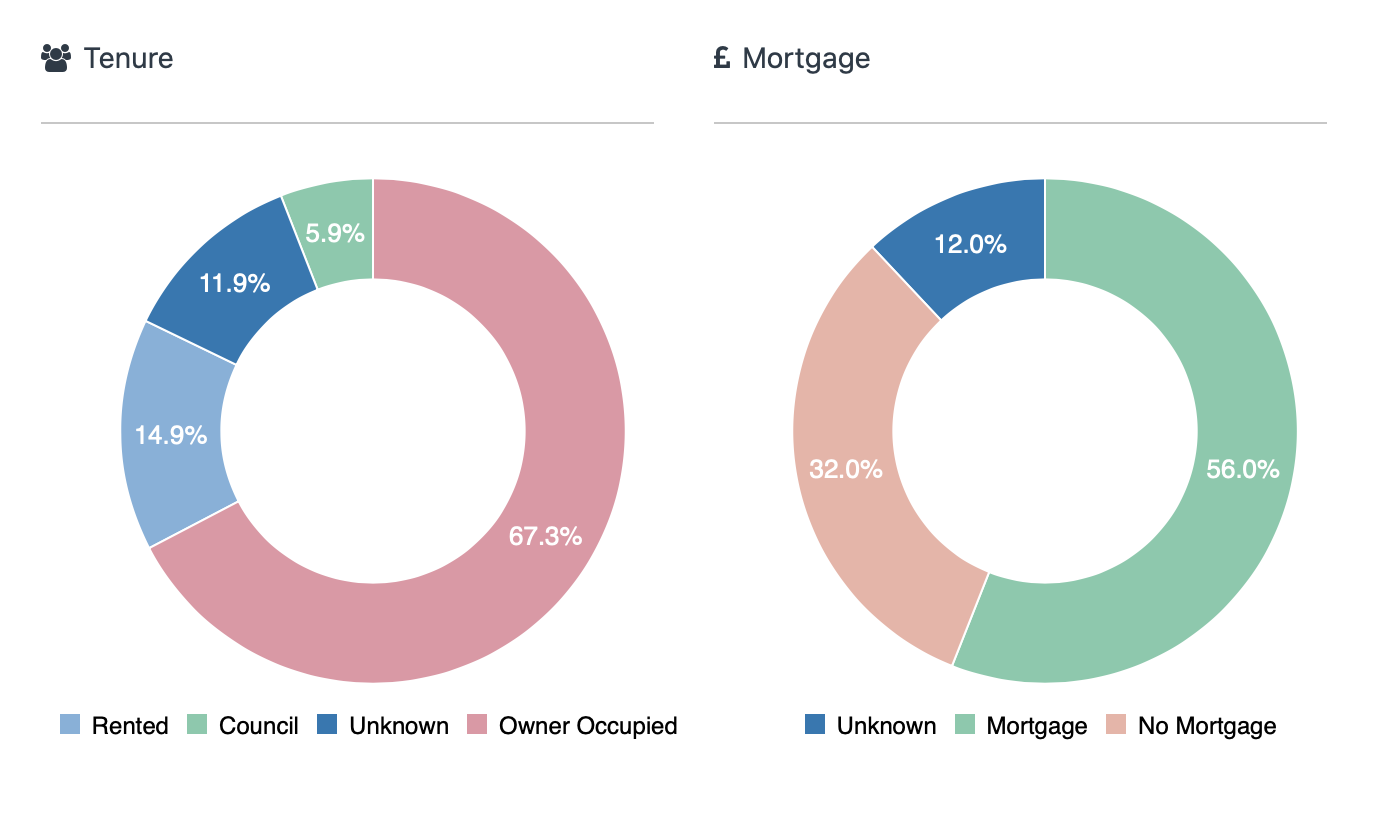 You are more than welcome to run an investment opportunity past us, we can give you an in-depth report dedicated to the property and the market. You can email or call us and we will be happy to help.