Our latest property investment brings us into Albany Road in Chatham. The property is a Victorian 2/3 bedroom home with the third bedroom off of the second bedroom, downstairs there are two receptions rooms, kitchen and bathroom. This house has been refurbished to a nice standard. The house is well located and the town centre featuring a comprehensive range of shops and amenities.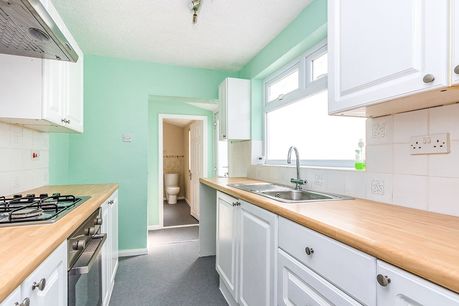 The property is on the market for £180,000, we have just let a property on the same road for £850 PCM. This would give you a very healthy yield of 5.67%. Having had a look at previously sold homes on Albany Road shows you may have some capital growth in the property with two properties being sold in the last year for £194,000 and £205,000. Giving you a potential increase of £25,000 if re-sold for the same price as £205,000.
However properties like this in this condition do not often come on the market, so we believe this will be sold rather quickly. It was put on Rightmove on the 20th April by Your Move in Chatham.
The reason we have picked this property is due to attractive price, the healthy rental yield, along with great transport links which can take you to other places in Medway or further afield with ease.